Exhibitions
Because the real hero of Art Vinyl is the record sleeves themselves, we run a program of exhibitions that celebrate the best in sleeve design.
Back
De-Face Value Charity Auction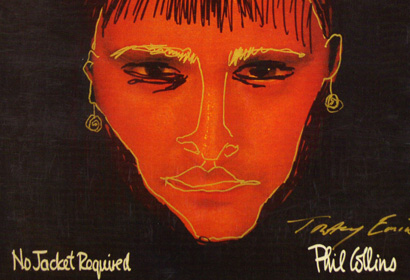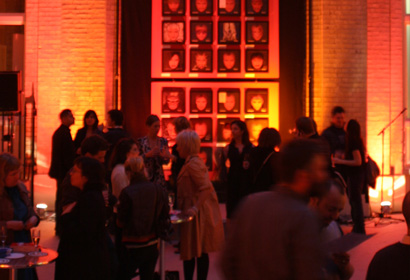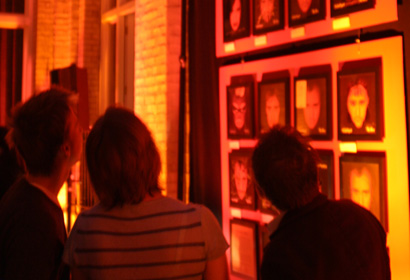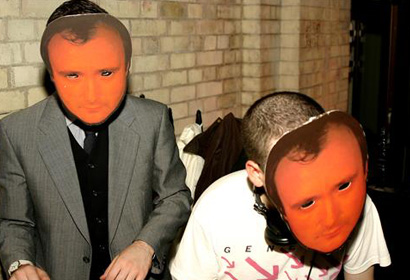 What began as a one off stunt to add some art to what is not necessarily a very good record sleeve, ended up as a visually striking piece of contemporary art.
The project initiated by Art Vinyl began by sending out copies of this Phil Collins record with a simple request to supply a self portrait using Phil's face. The first to come back was by Tracey Emin so from then on we knew we had a really nice project. Other contributing artists included DJ's, record sleeve designers, actors, singers and even politicians in the form of the then leader of the opposition David Cameron.
The piece was finally auctioned as a whole raising funds for the Brazilian charity Children in Hunger of which our subject matter 'Phil Collins' was a patron.
The final piece was a major talking point about the love hate relationship we have with this artist particularly in the UK which this article from the Guardian clearly illustrated Defacing Phil Collins .
What the Press Said
Ironically, the exhibition's organisers say they chose the sleeve becathe image of Phil's face represented, quite literally , a blank canvas – pesky inconveniences such as a beard, glasses or hair not posing much of an obstacle. Originally, it was easy to pick up the first 20 of the second-hand albums for £1, but as the curators neared their stated target of 36 copies they noticed prices on ebay had begun to rise to nearer the £5 mark. At auction, the collection could fetch up to 1,000 times that, as collectors endeavour to outbid one another in a pop music story so surreal you couldn't have made it up.
Want to produce your own Art Vinyl record exhibition at home? Shop here at the Art Vinyl website.