Exhibitions
Because the real hero of Art Vinyl is the record sleeves themselves, we run a program of exhibitions that celebrate the best in sleeve design.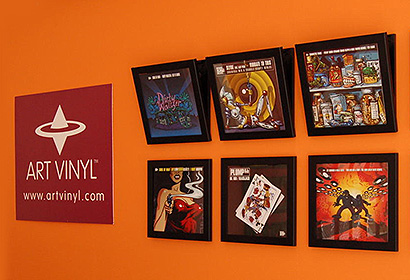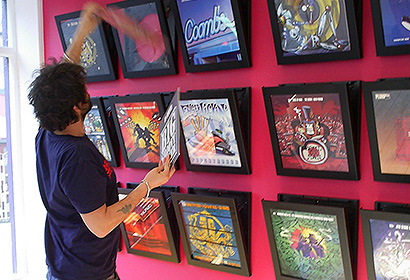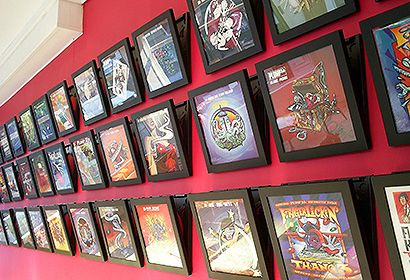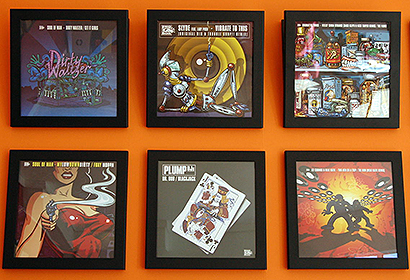 Finger Lickin Records were true pioneers within the dance music world and gave real importance to the 12″ slabs of vinyl they produced over the years.
Co-founder Jem Panufnik was behind the artwork that would become so synonymous with the label and each release came with an original design but always had nods and winks to previous themes this graphic artist clearly enjoyed.
Like all Art Vinyl exhibitions, Jem and fellow Soul of Man Justin provided the tunes for the London Broadway Market gallery launch. Possibly the greatest discovery of the night, this top break beat duo were more than partial to playing tunes from our emergency DJ box which included the Wombles Greatest Hits.