Exhibitions
Because the real hero of Art Vinyl is the record sleeves themselves, we run a program of exhibitions that celebrate the best in sleeve design.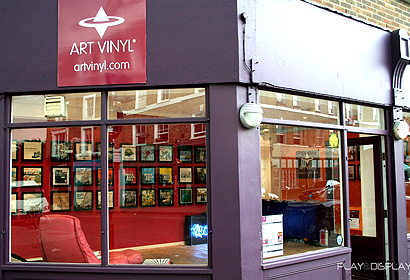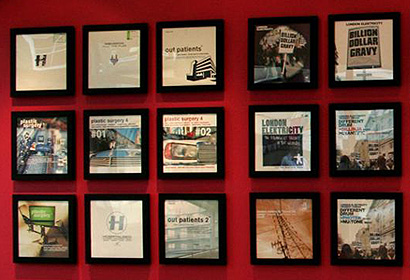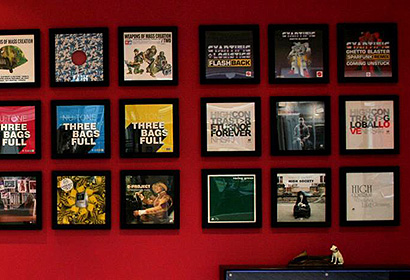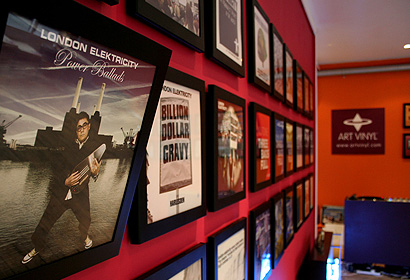 With one half of Hospital records founders starting creative life in graphic design, it wasn't surprising that the Drum n Bass label were one of the first dance labels to curate an Art Vinyl exhibition on Broadway Market.
Chris Goss from Hospital has always ensured the quality of record sleeve designs have stayed ahead of the game when it comes to original design and at the same time retaining a cheeky spirit. There's lots of robots and lots of bold typeface but there is no mistake, these records carry the essential Hospital identity.