Exhibitions
Because the real hero of Art Vinyl is the record sleeves themselves, we run a program of exhibitions that celebrate the best in sleeve design.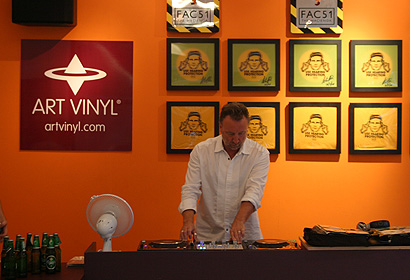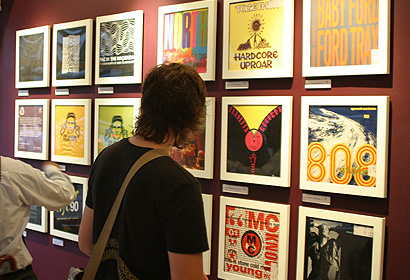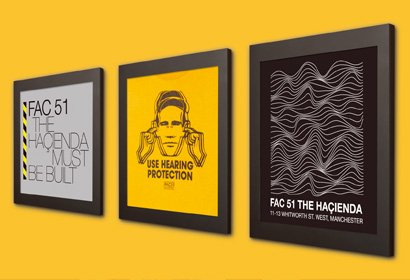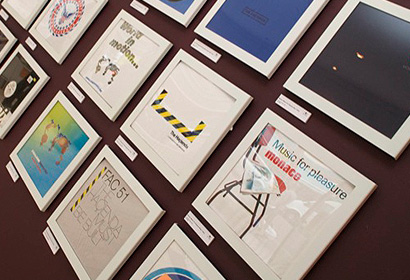 The Art of FAC51 The Hacienda
As the seminal Mancunian nightclub that came to influence the globe FAC 51 The Haçienda remains an enduring demonstration that art, design, music and great bands can change the world around them. Owned by Factory Records and New Order, The Haç's adventurous spirits led the club to oversee the cultural shift that was Acid Hoand become the birthplace of the UK dance scene in the late Eighties.
Renowned for its unconventional style and management, The Haçienda's legendary tales and unique history, only partly chronicled by "24 Hour Party People" assures that the legacy and mystique which the club exerts remains strong.
Art Vinyl joined forces with FAC 51 The Haçienda to celebrate the heritage of the club with a limited edition art-work /framed t-shirt commemorating FAC 51 The Haçienda and to showcase this have arranged this unique exhibition of FAC 51 and Peter Hook's t-shirts, culled in part from Hooky's own wardrobe. The t-shirts featured span Hooky's own three decade career with Joy Division, New Order, Revenge, Monaco, and The Haçienda.