Exhibitions
Because the real hero of Art Vinyl is the record sleeves themselves, we run a program of exhibitions that celebrate the best in sleeve design.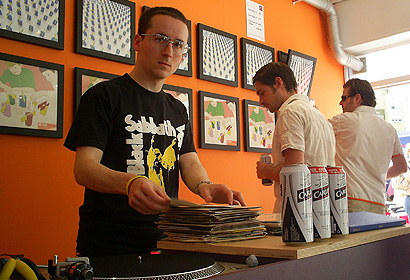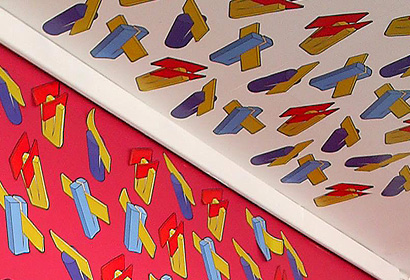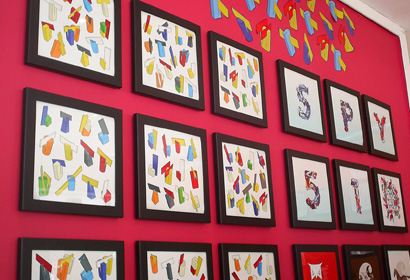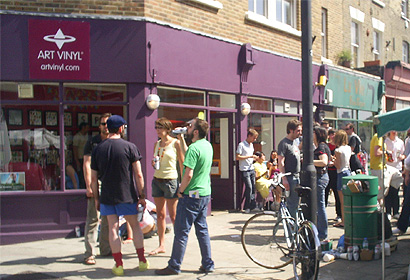 Darren Wall aka Wallzo is the man behind many of the record sleeves for UK indie dance band Hot Chip.
This exhibition was an opportunity to show case his work with particular reference to the Hot Chip album 'The Warning' that had just been released. As you will see from the pictures Darren decided to curate outside the frame using the building block motif used through the designs for 'The Warning' .
Alexis Taylor from Hot Chip provided the music to accompany the repetitive art, but as the song goes 'over and over and over…..' it all added to the perfect mix of art and music.