Shop
All our Play & Display Flip Frames come in secure packaging and ready to use.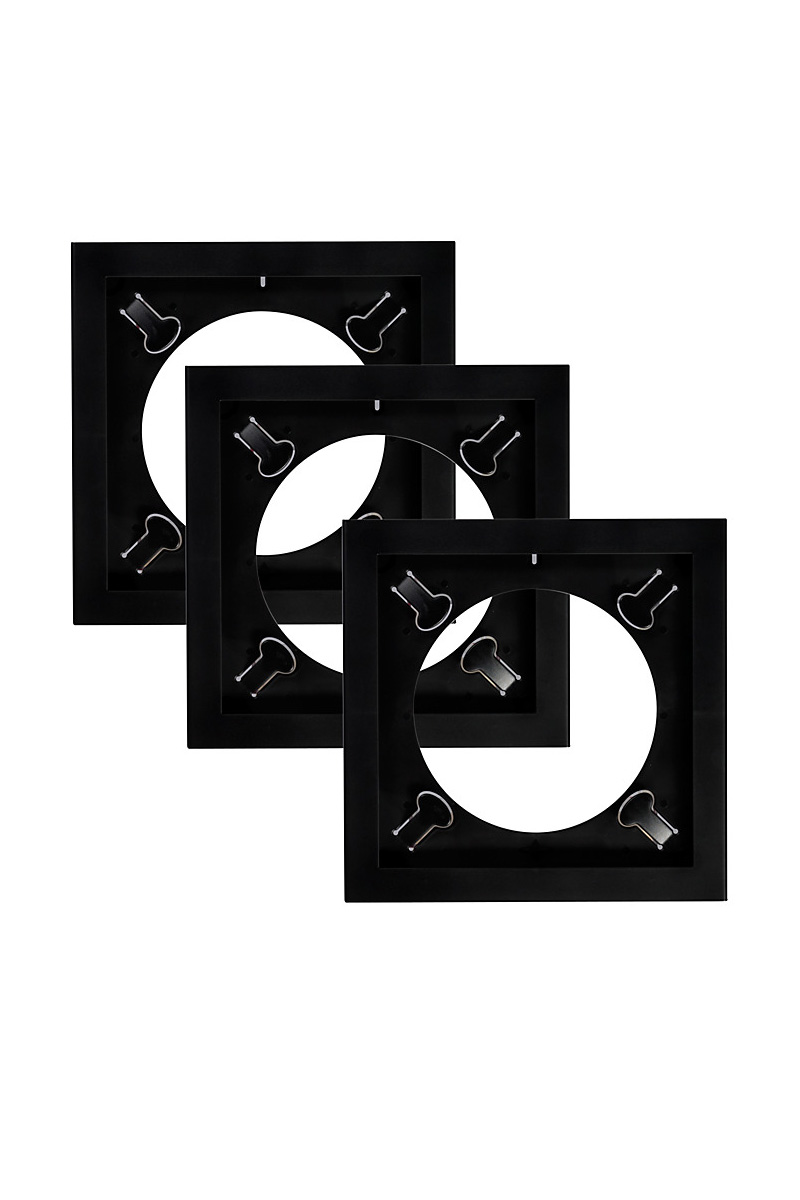 Play & Display Triplepack (Black) x3 (9 Flip Frames)
£275.00
Product Description
The Play & Display Flip Frame is the only display frame that allows music lovers to display their artwork and easily change the contents without removing the frame from the wall.
This Triplepack contains 3 frames which you can arrange to suit your interior design. Since its launch in 2005, hundreds of thousands of people have found new enjoyment from their record collections, and the frame is becoming an essential home accessory for any design conscious individual.
Play & Display is the first and only UV protected display frame that can have its contents changed without being removed from the wall
Beautifully and securely packaged if considering as a gift
Adds value, renewed enjoyment and a new perspective to record collections
Any space can be personalised and image changed in seconds
99.99% of all vinyl LP's can be displayed due to this Internationally patented display system
Triplepacks come with a built in saving, so we can say thank you for buying more than one!
You will literally get years of newly discovered pleasure from your vinyl art collection as do our customers on Pinterest
In Stock
Customer service: Click here to email us
or call us on +44 (0) 1474 816053