Best
Art Vinyl
The Best Art Vinyl Award is a unique opportunity to express your views on the best record cover designs of the year. These pages include an archive of past winners. BEST ART VINYL 2021 WINNERS ARE ANNOUNCED!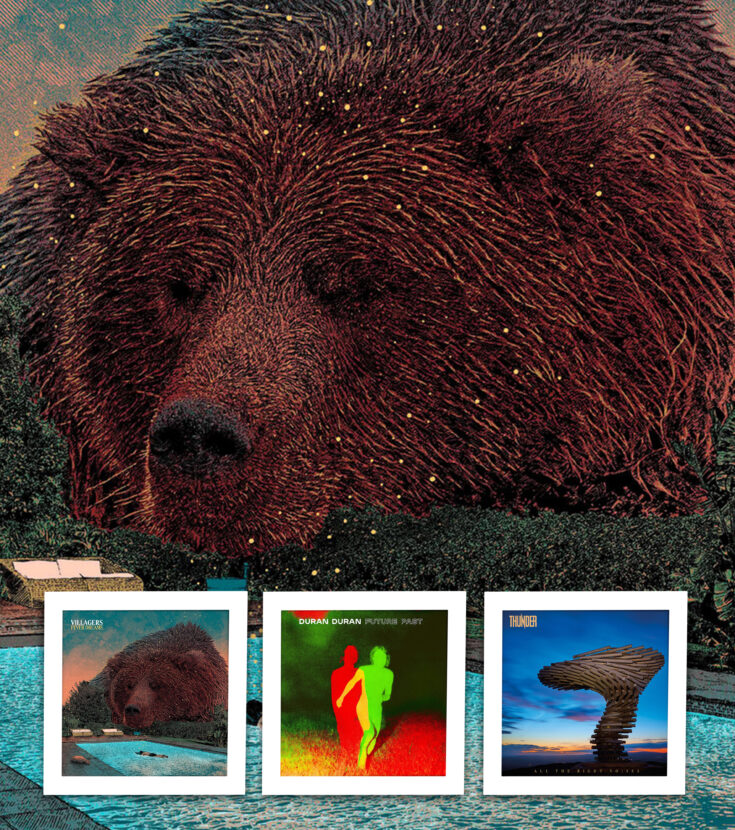 The winners of Best Art Vinyl 2021 were announced on 27th January 2022 at the Hari London alongside a window art installation on display until 10 Feb 2022.
1st         Artwork by Paul Phillips at True Spilt Milk Designs. Design by Matthew Cooper, assisted by Paul J Street for Villagers 'Fever Dreams'
2nd         Photography Daisuke Yokota. Art Direction Rory McCartney for Duran Duran 'Future Past'
3rd          Cover photo by Jason Joyce. Design by Neel Panchal for Thunder 'All the Right Noises'
A Unique Interchangeable Artwork Wins Best Art Vinyl Award 2021
The winning Fever Dreams cover by Paul Phillips at True Spilt Milk Designs, plays with the idea of scale, conveying Villagers' singer/songwriter Conor O'Brien's creative ideas of serenity juxtaposed with a feeling of threat and the Ursa Major constellation connection from the record. The artwork continues with a unique design concept of three more die-cut interchangeable sleeves by the artist, using images of a 'fever dream' of an Elk, Eagle and Snake that are also represented by constellations.
Read and watch the artist's creative process for the record artwork HERE.
WATCH BEST ART VINYL LONDON LIVE INTERVIEW
Since 2019, we're very proud that the Best Art Vinyl Award has been re-designed and manufactured by Vinylize. The Budapest based brand has been handcrafting glasses out of unwanted vinyl records since 2004 and is a design pioneer within alternative vinyl culture.