Exhibitions
Because the real hero of Art Vinyl is the record sleeves themselves, we run a program of exhibitions that celebrate the best in sleeve design.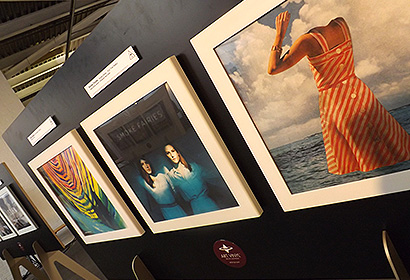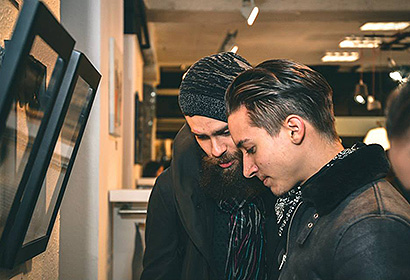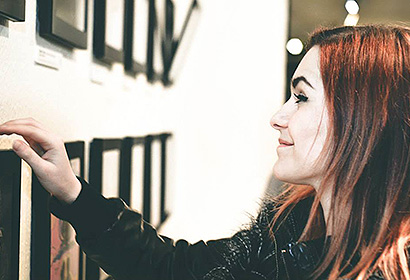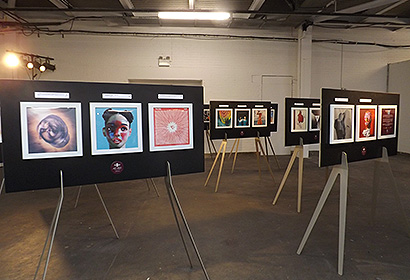 For 2014 we took Best Art Vinyl across Europe to Hungary and Italy as well as to the home of so many sleeve designers for the East London Design Show, who showcased the 50 nominations.
There was a record number of votes at the physical exhibitions as the 'design savey' voters had a chance to look at the sleeve art in great detail which is often sadly missed with a small online thumb nail image.
Notable nominations included Temple's amazing lenticular design on Heavenly Records which showcased the band along side a local folly in Kettering. The nominations as always showed the breadth of different design skills across art, design and photography.
And the eventual winner was, Dan Hillier's beautiful illustration for Royal Blood's self titled debut LP.
To see all the winning nominations from 2014 please visit our dedicated Best Art Vinyl Award page and choose the relevant year to see over 500 amazing sleeve designs.
A word from the 2014 winning sleeve designer Dan Hillier
I made this image in the Spring of 2014 as one of four pieces made at that time, the others being Midpoint, Meta, Suit.  I named her Pachamama after returning from Peru, where I had the privilege of sitting in ceremony with Shipibo master shamans in the northern Amazon and wandering about the southern Andes.
Pachamama is a Quechuan word meaning World Mother, or Earth Mother.  We are in desperate need of rediscovering our respect for her.  Pachamama is profound intelligence and love manifesting as the apparent world, giving birth to everything, including us.
Royal Blood approached me in the summer to make a new picture for their debut album, and then decided they wanted to this piece, and it's been lovely to see how far and wide it has appeared.